Visualized: The World's Billionaire Population
The world's billionaires—only 3,311 individuals—represent almost $11.8 trillion in wealth. The global billionaire population continued to grow in 2021, increasing by 3%. Over the same period, billionaire wealth also increased by 18%.
This map uses data from the Wealth-X Billionaire Census to visualize where the world's billionaires live and breaks down their collective wealth.
Billionaires by Region
We'll begin by zooming out to look at how various continents and world regions rank in terms of their billionaire population.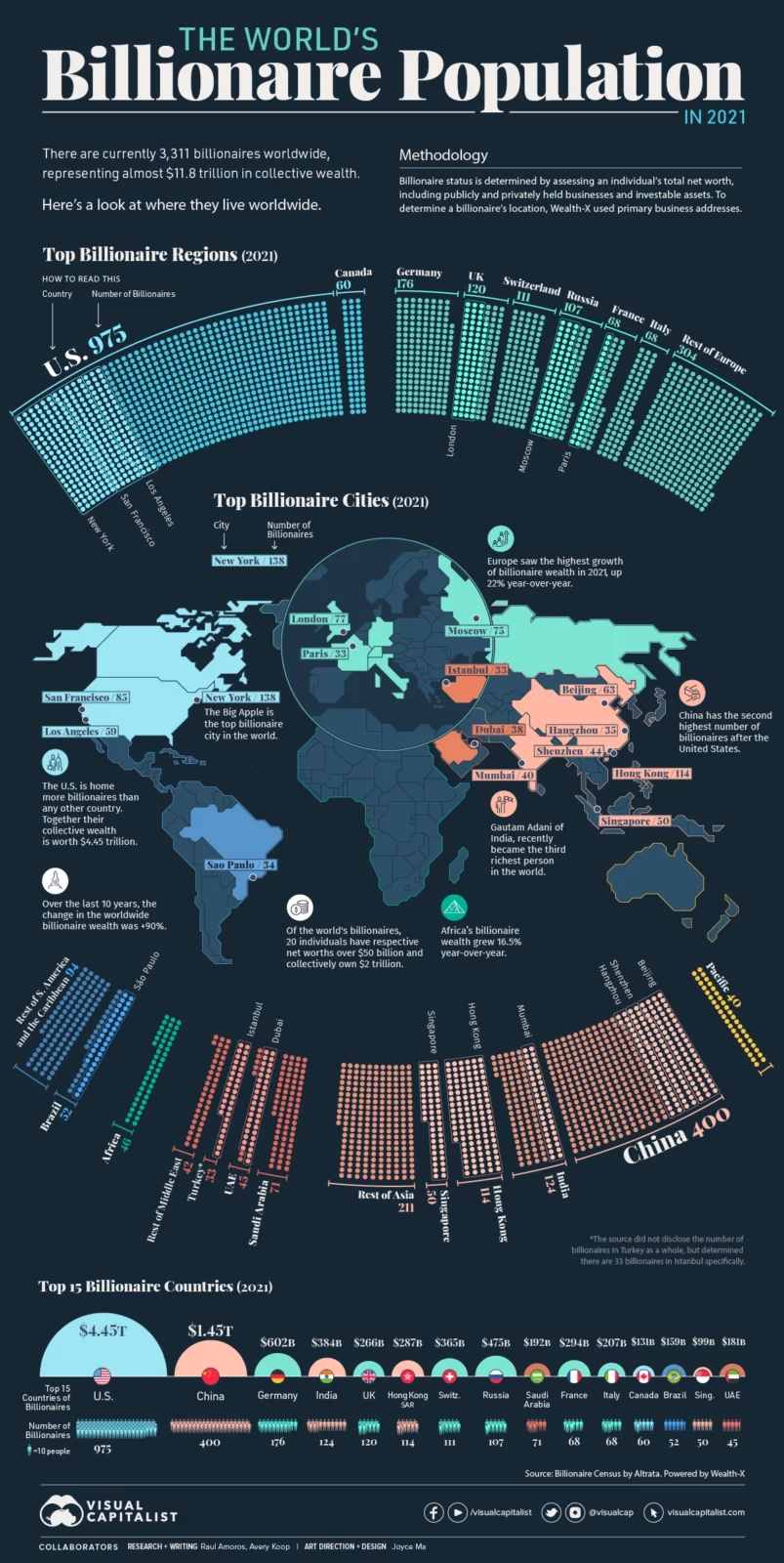 Joyce Ma, 2022, The Worlds Billionaire Population 2021, Copyright © 2022 Visual Capitalist, accessed 15 September 2022, https://www.visualcapitalist.com/mapped-the-worlds-billionaire-population-by-country/
— source theanalysis.news | Sep 15, 2022