A large, brown swath of Saharan dust can be seen in numerous satellite images blanketing much of Portugal, Spain and France, leading to air quality concerns and hazy skies. The strong winds from Storm Celia off the northwest coast of Africa picked up dust from the Sahara desert and lofted it into the atmosphere. The southerly winds then pushed the dust northward into Europe, creating haunting scenes across the region.
On Tuesday, the European Environment Agency already measured dust concentrations in Spain over five times the European Union's recommended threshold for air quality, according to Copernicus, the EU's Earth observation program. Air quality continues to be poor in the region today as well.
We will likely see more of these events in the near future. Climate change could be worsening the Saharan dust transport to Europe, as wind and precipitation patterns change as a result of warming temperatures of the land and ocean. Widespread desertification in Northern Africa and stronger winds over the Mediterranean could be making these dust events more intense, research has shown.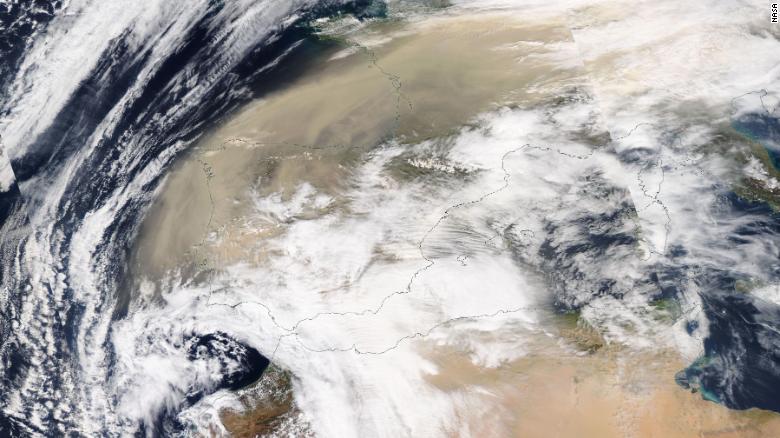 Satellite imagery from NASA shows the blanket of Saharan dust over Western and Central Europe.
— source cnn.com | Mar 16, 2022